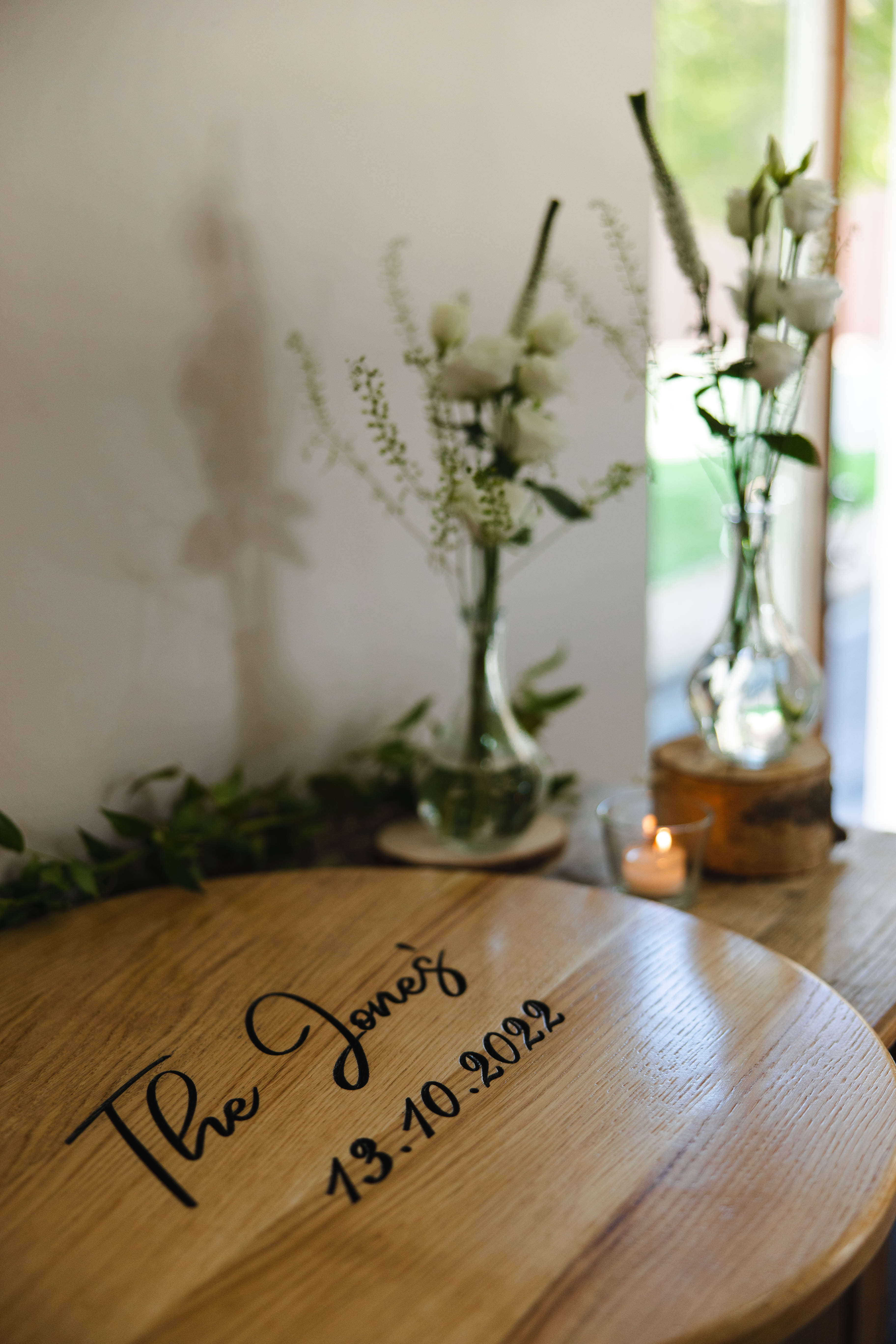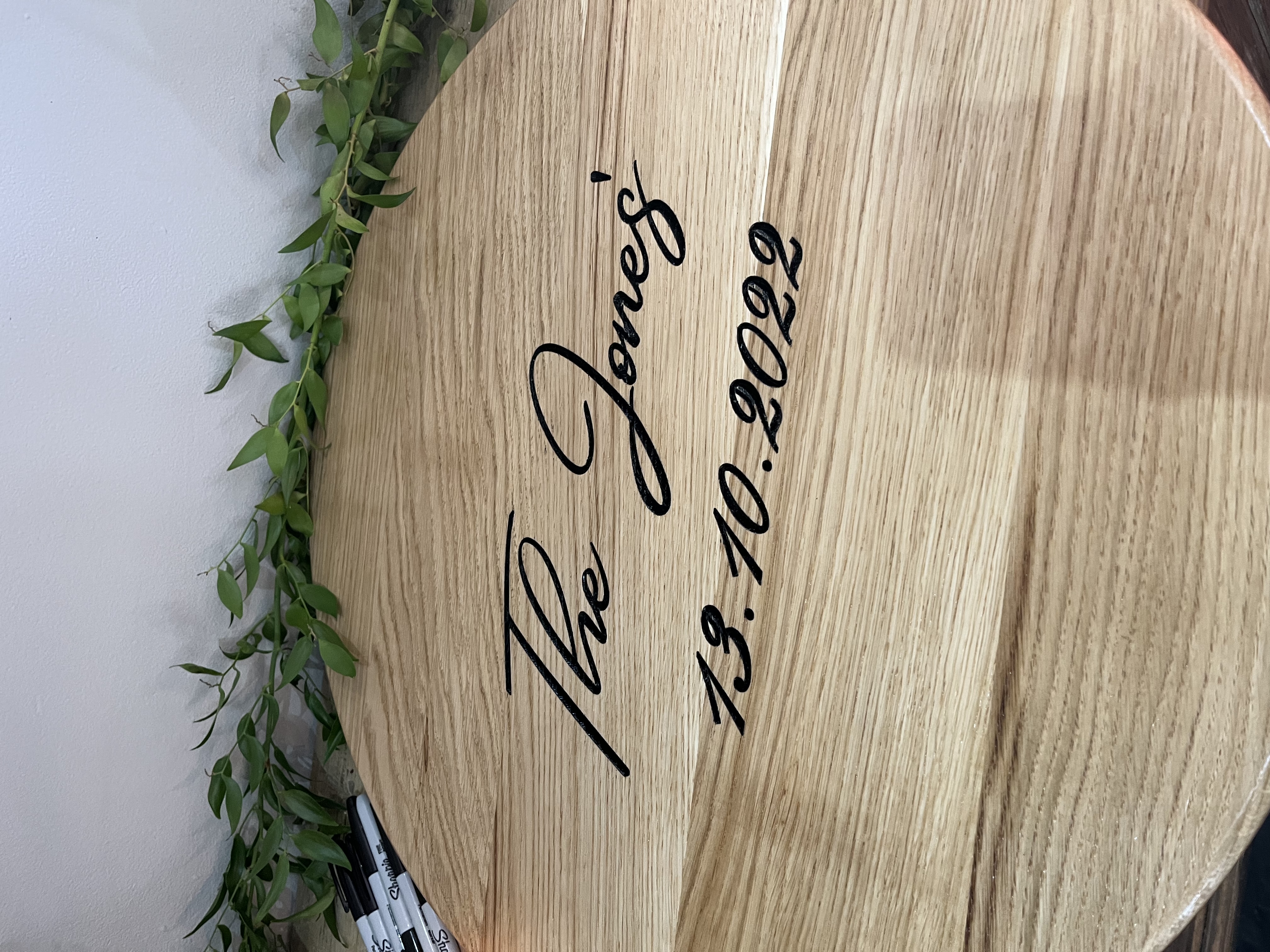 Wedding Guest Board
Specially made solid oak guest board for a friend of the family as a gift for his wedding day. Coated with an ink friendly lacquer, all of the guests were able to add their personal signatures. Fixture points on the rear then allowed it to be wall mounted in the newly wed's home as a lifelong decorative memento.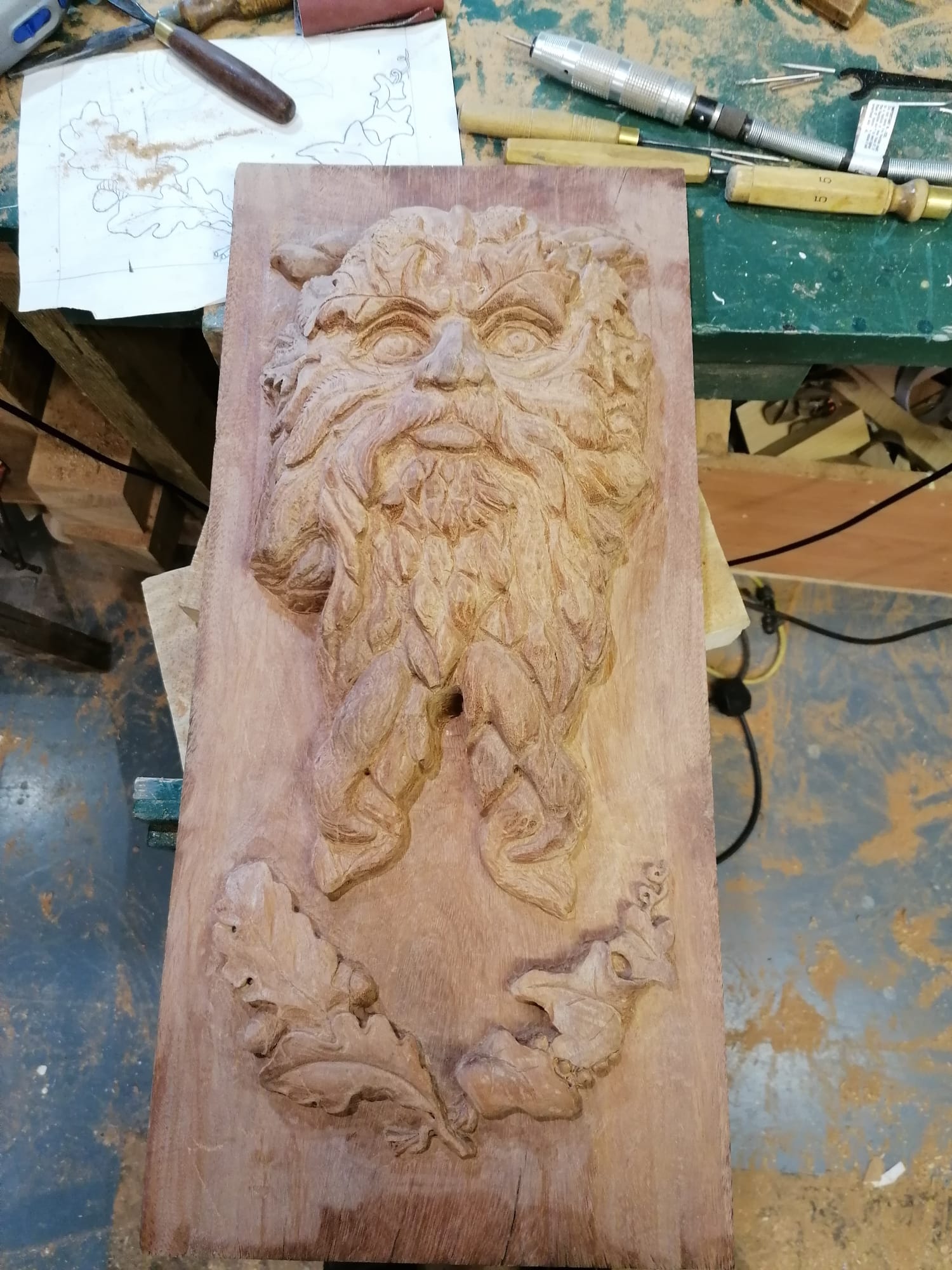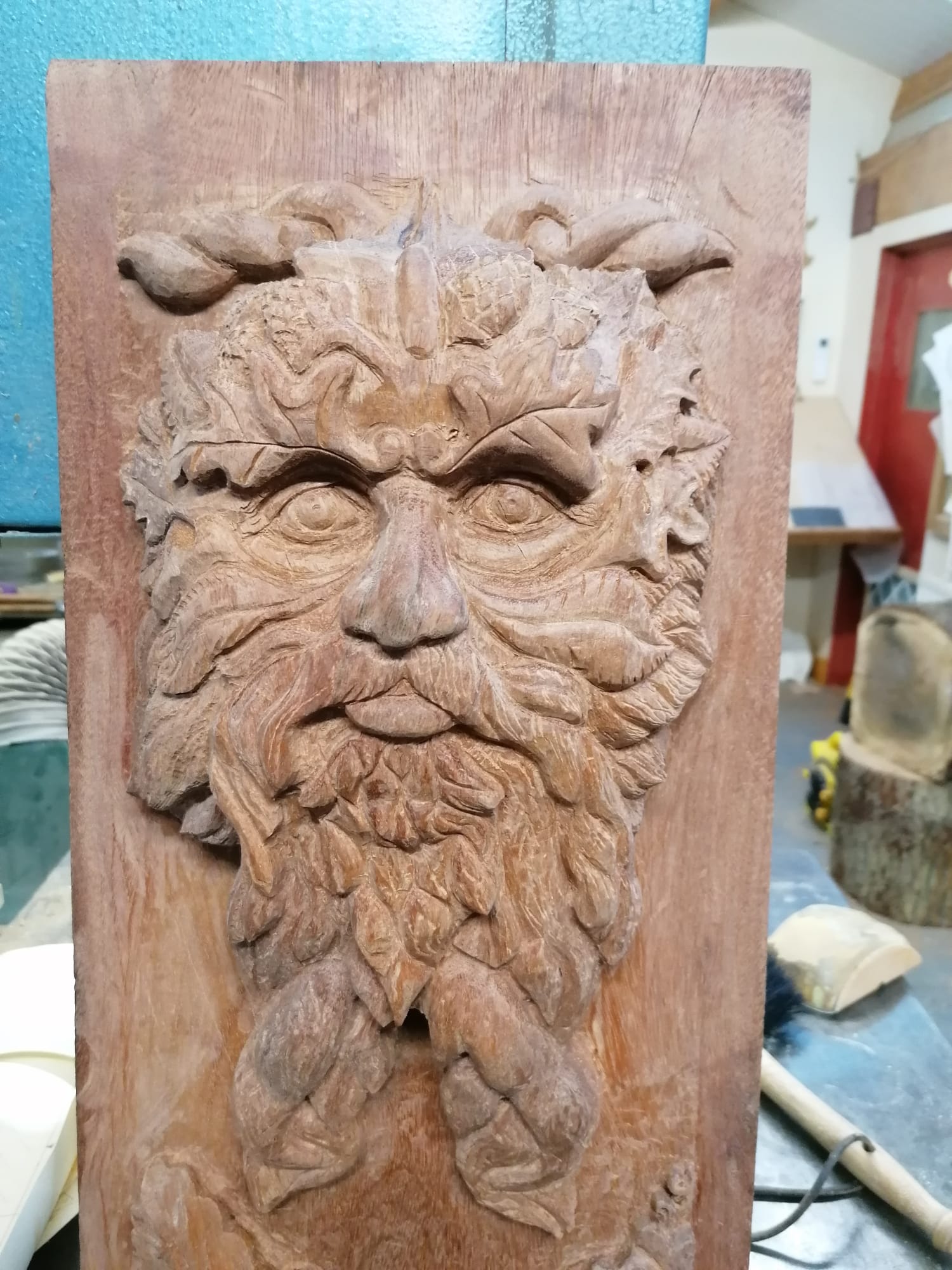 Sculpture Commission
Green Man carving, based on the mythological being (wiki link). Design and materials provided by customer.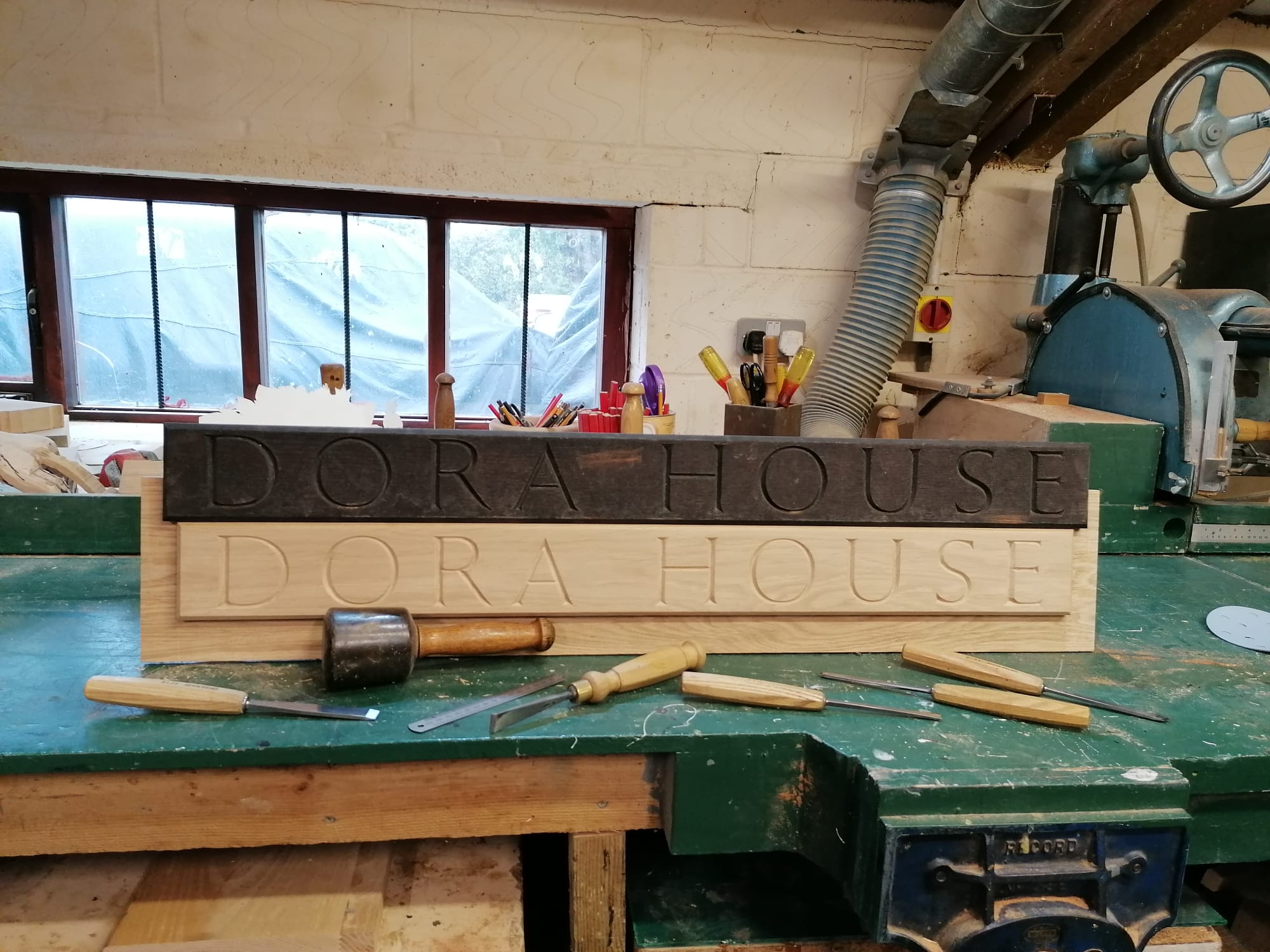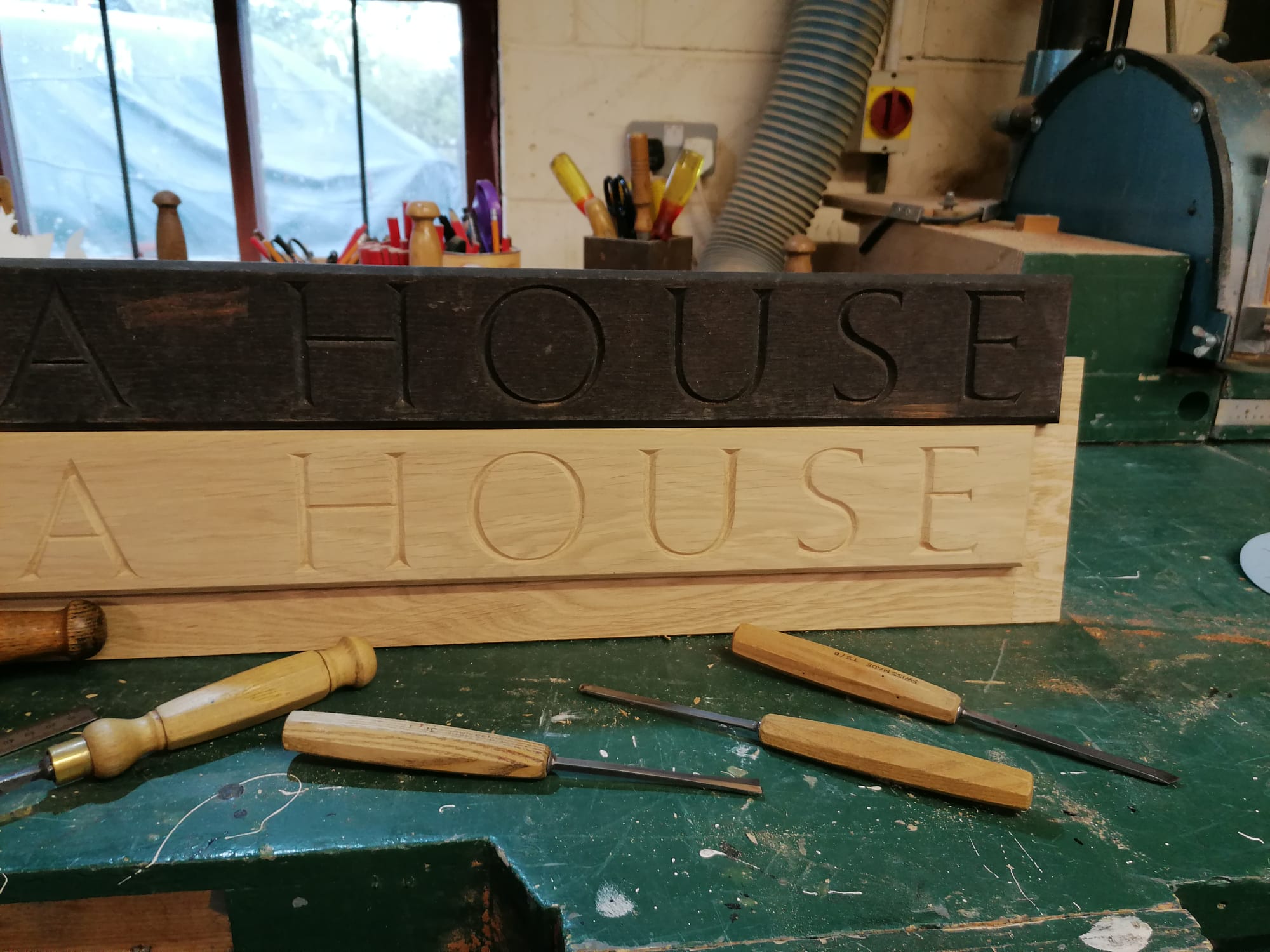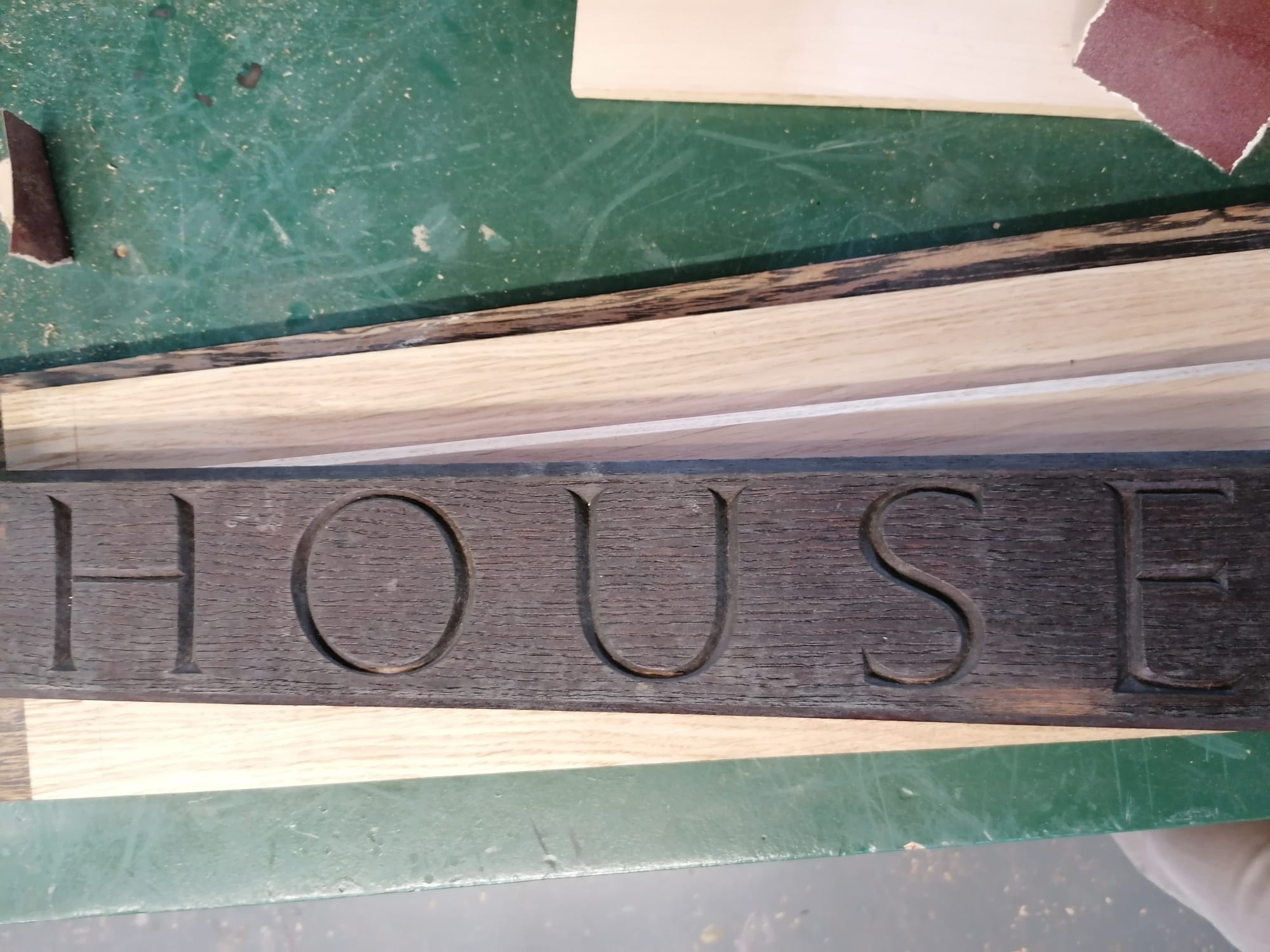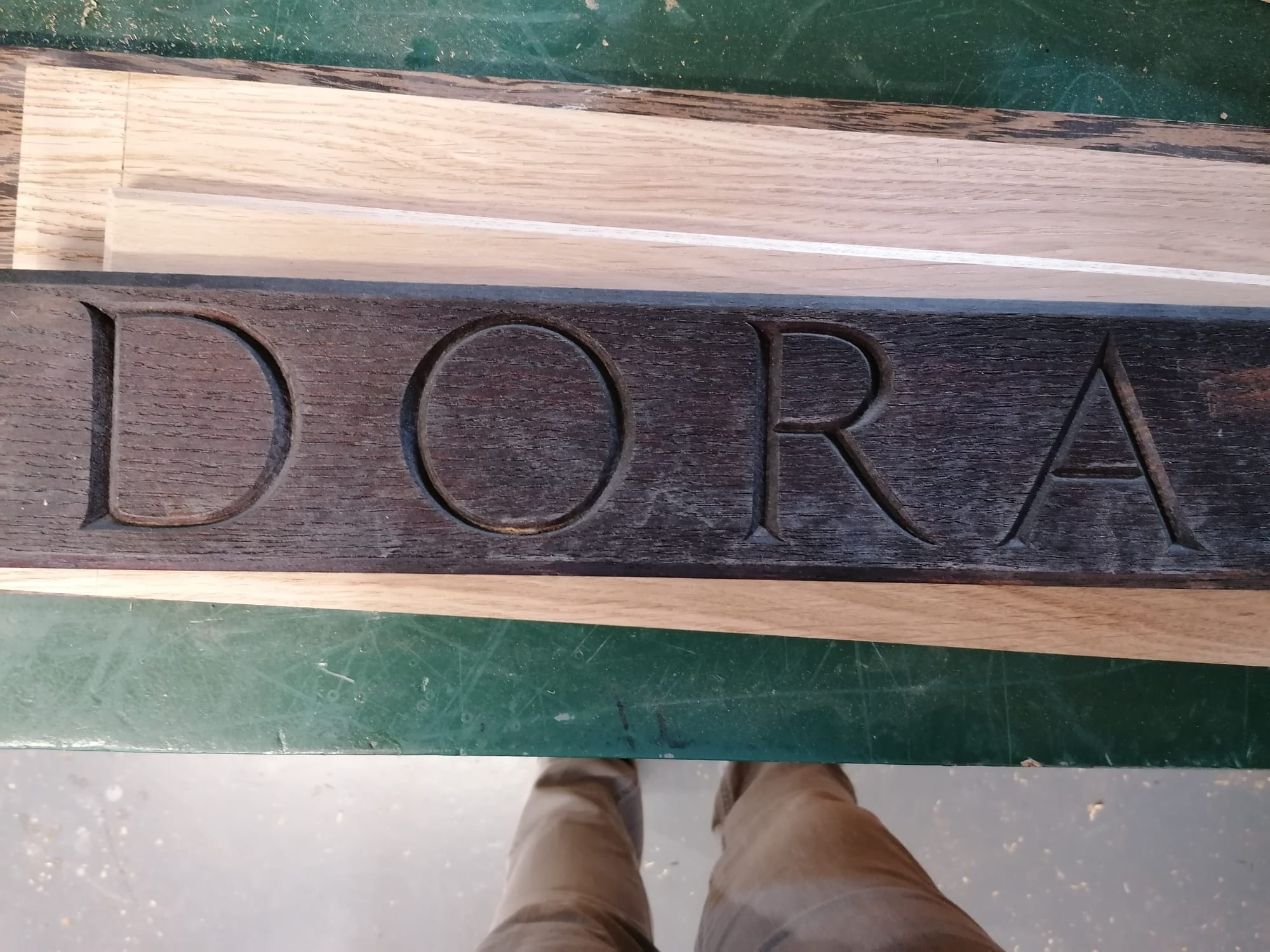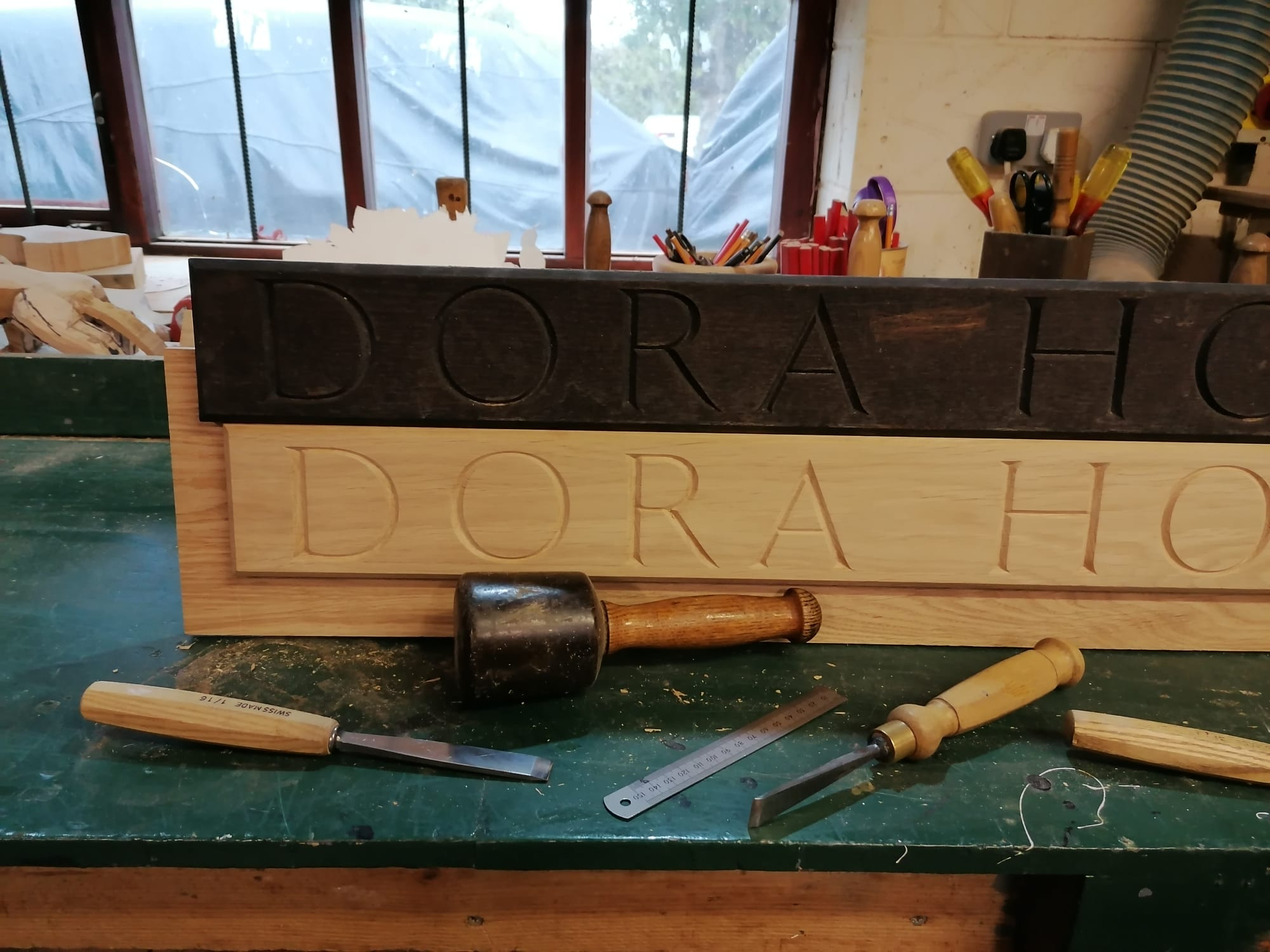 Letter Carving
A letter carving piece carried out for Royal Society of Sculptors in London.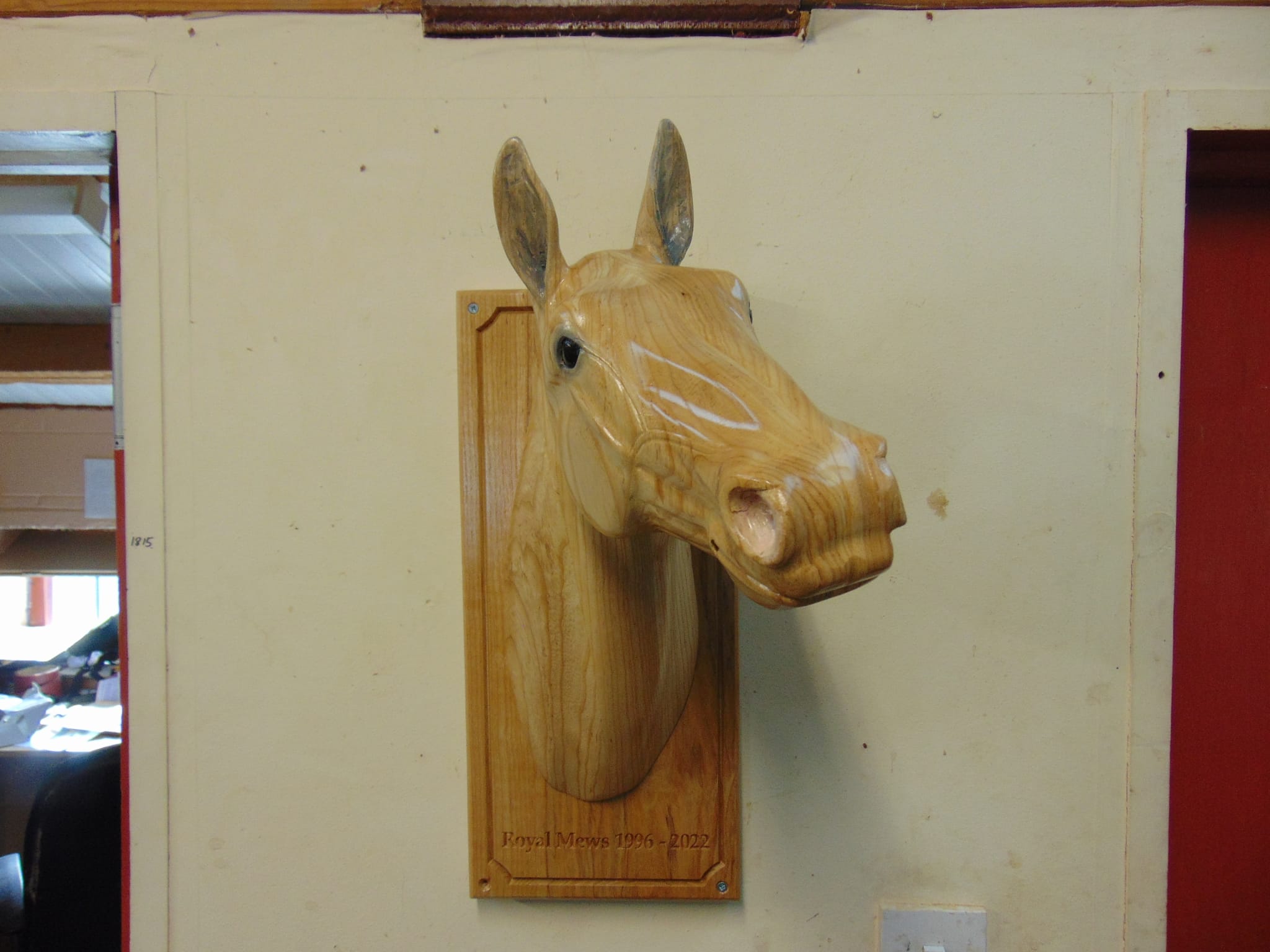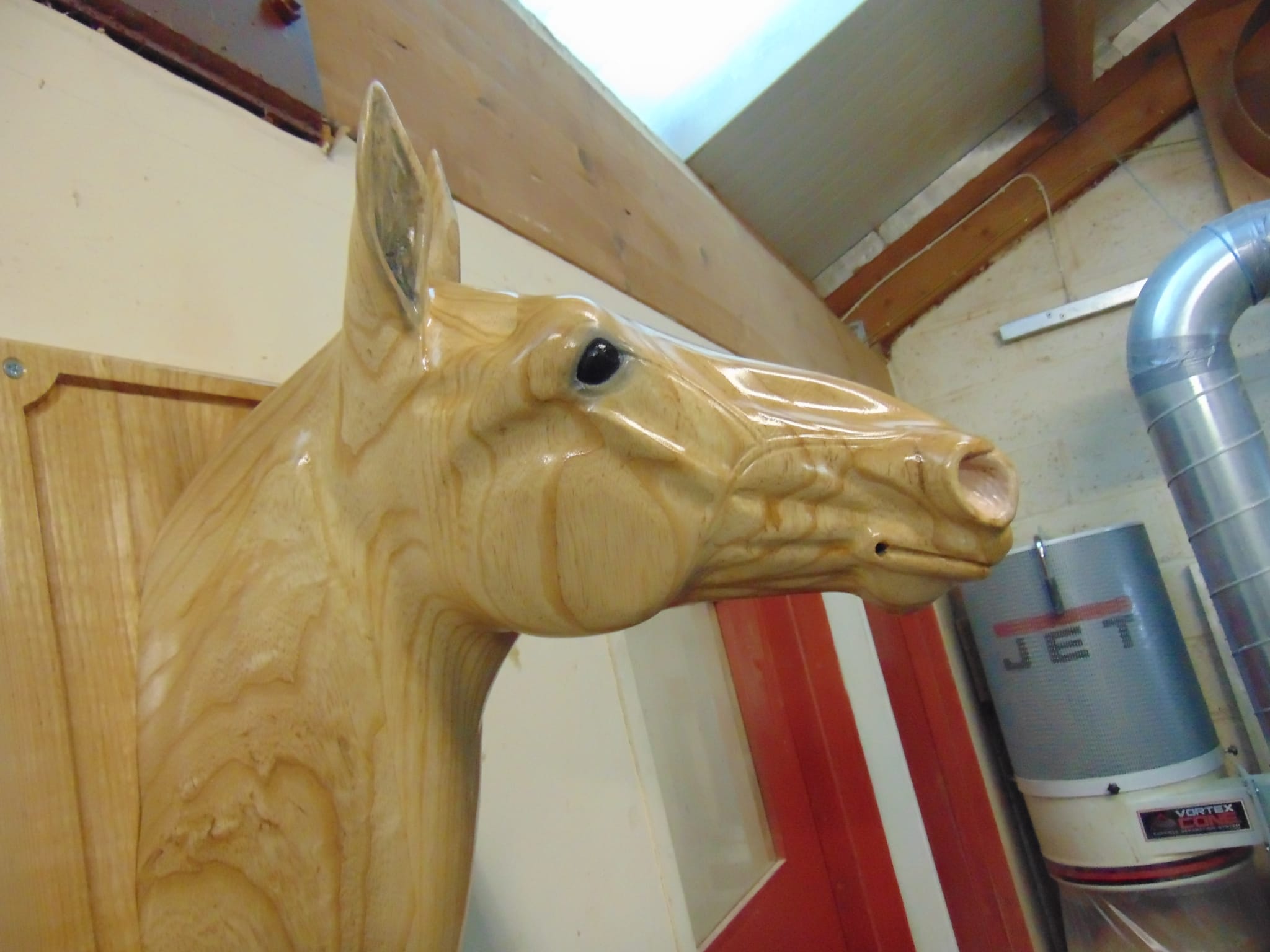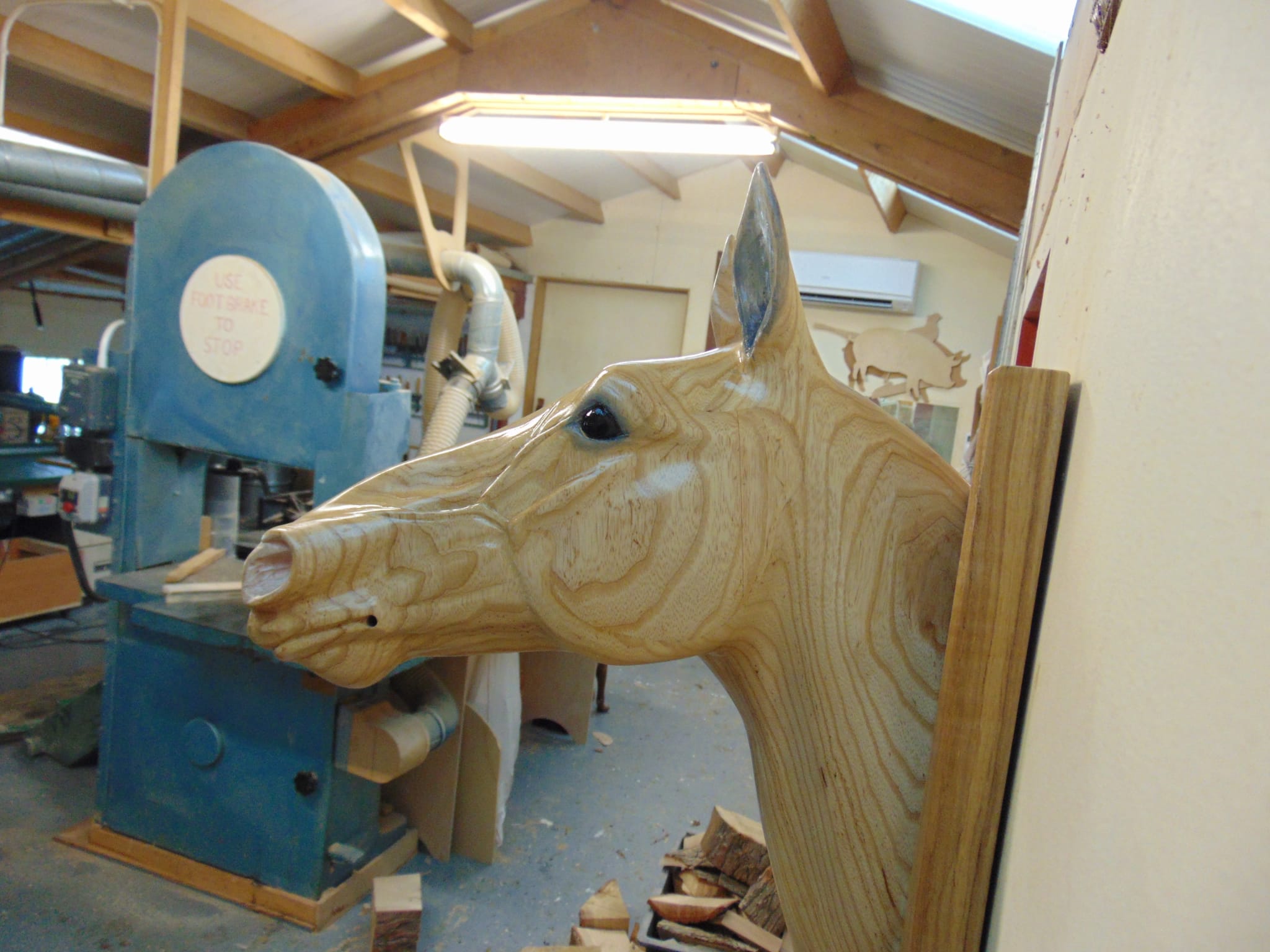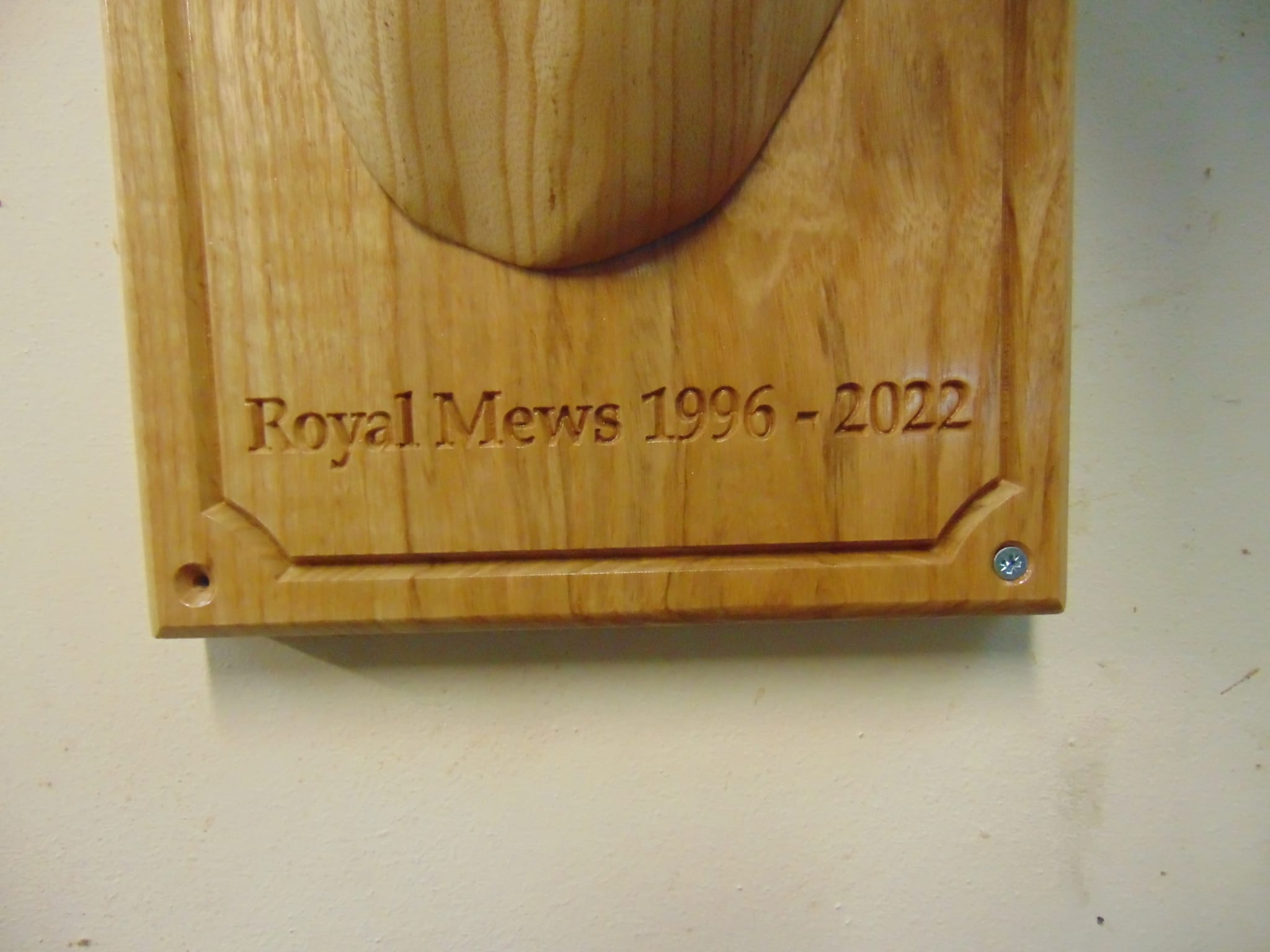 Horse Head Wall Mount
Horse head commissioned as a retirement gift for an esteemed lorimer at the Buckingham Royal Mews stables (wiki link).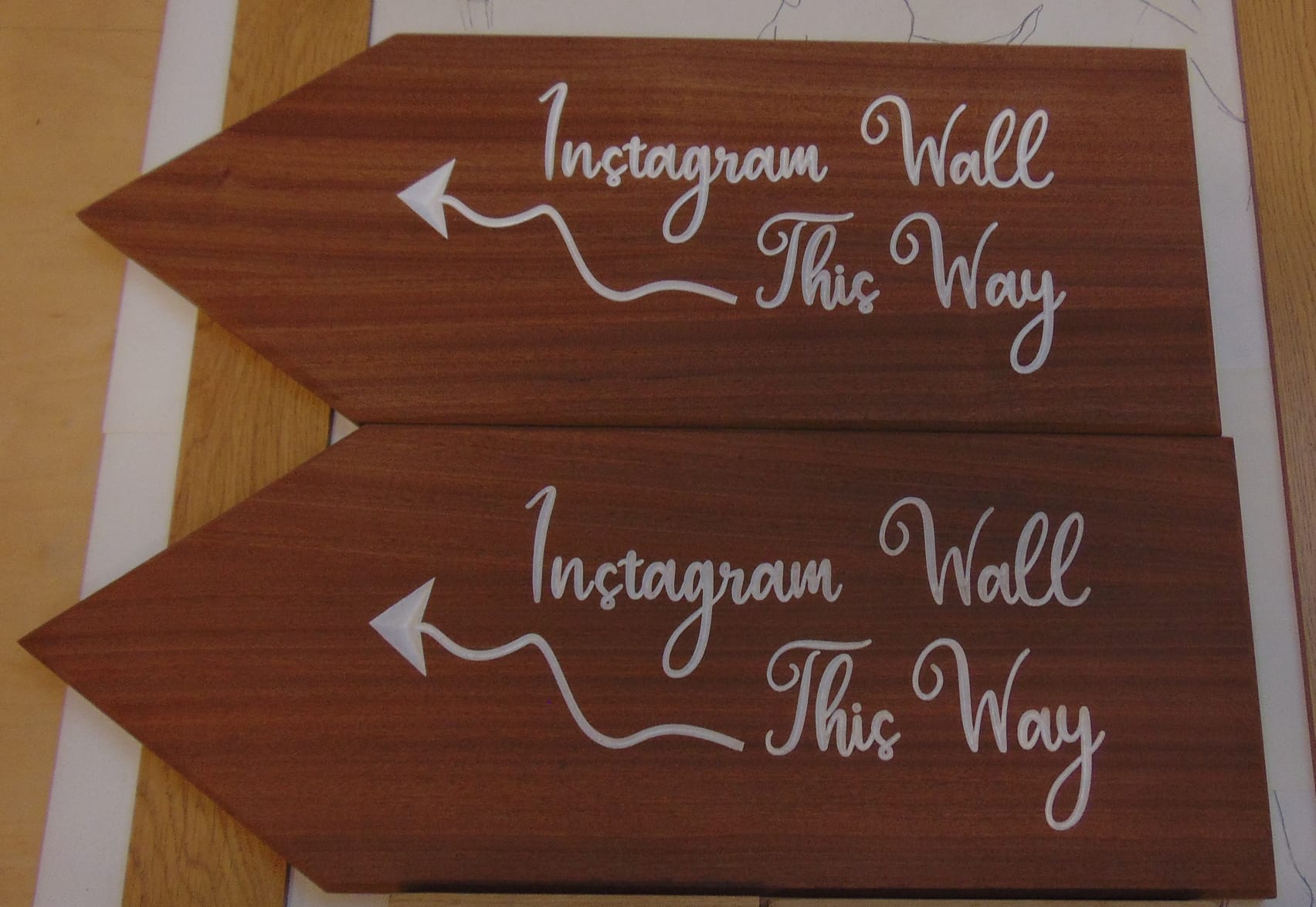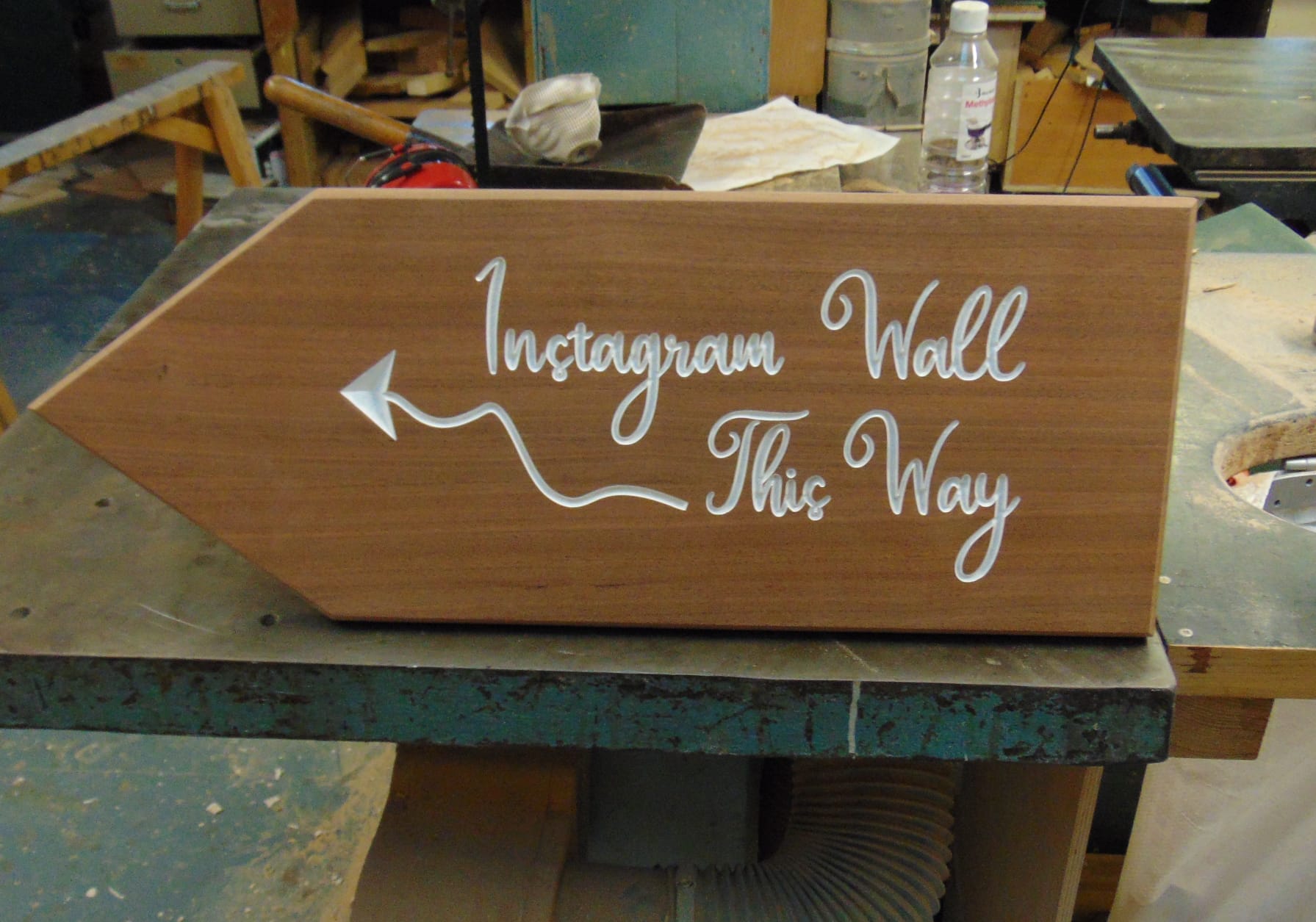 Signage
Directional Instagram signs for use on a luxury party yacht.